The Emonio app receives an update to version 1.3.0. The changes are briefly explained below.
Start update from the app
The new app version allows you to download an available update for the Emonio. If a new version of the Emonio firmware is available, a small notice will appear on the system icon in the bottom navigation.

You can reach the new update page via the "Update" entry on the system page. Here, a summary of the news is listed and you can start the update. More detailed information about the update can be found in the corresponding blog entry.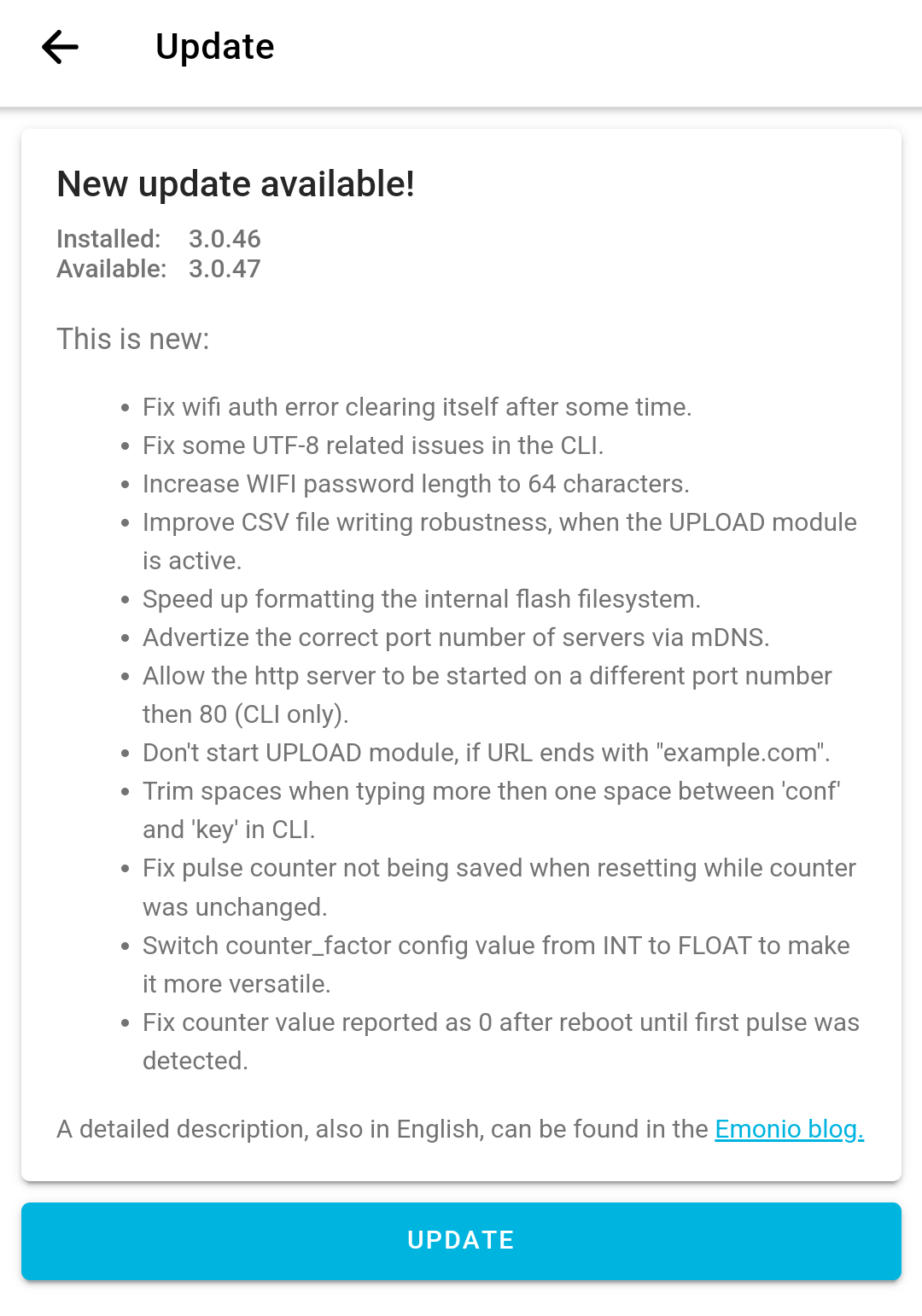 Important: In order for the Emonio / the app to check for an update, the Emonio must be connected to the Internet.
Synchronize clock
In the settings there is now the option to synchronize the internal clock of the Emonio with the time of the cell phone. This means that the detour via the web interface is no longer necessary.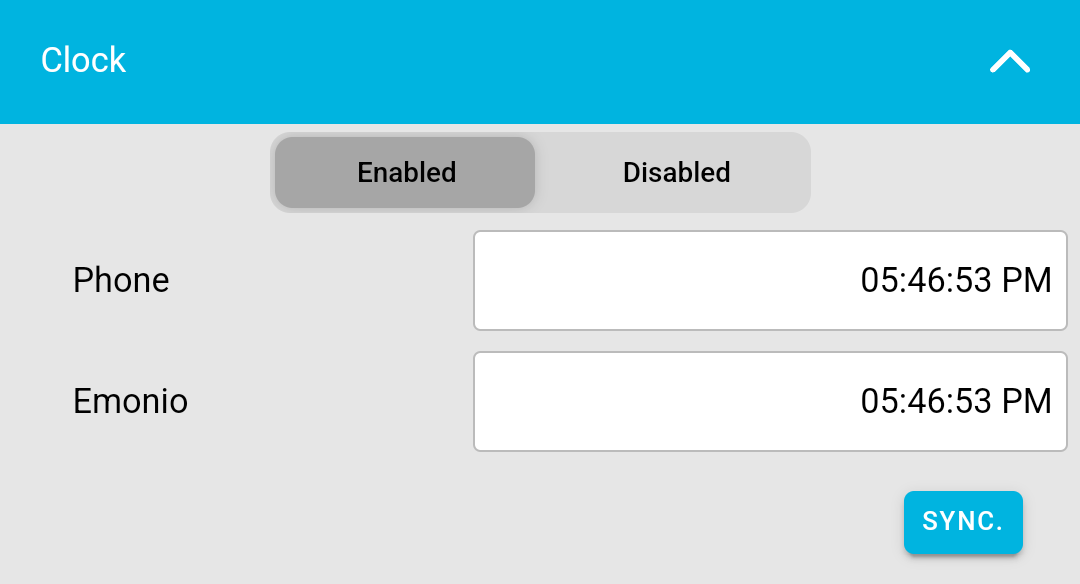 New translation
The app has been translated into Spanish and French.
This means that the app is available in four languages.
Modbus setup
Modbus settings have been given their own section and are no longer an option of the telemetry protocol.

Calculation of sum and average values
In the detailed view of the home page, the average values of U, f and pf, as well as the average values of I, P, S and Q are displayed. Previously, each of the three phases was considered for the calculation, from now on only the active phases are used. Additionally, inactive phases are visually marked.