Competent partner for energy consultants and electricians
The Team behind Emonio

By professionals. For professionals.
We are a team of electricians, energy consultants and programmers. We have all the know-how in-house to develop the perfect measurement technology. With the Emonio P3, we provide you with an energy meter that can be used quickly and easily in your energy efficiency project and will make your everyday work noticeably easier.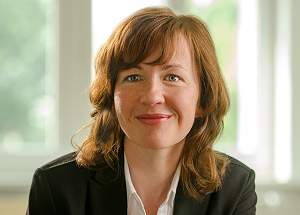 Dipl.-Ing. M. Eng. Annett Keith, Manager
Studied energy and resource efficiency (M. Eng.) in Berlin
Studied architecture and urban and regional planning (Dipl.-Ing.) in Weimar, Paris and Berlin
10 years of development of building information systems, e.g. for the Berlin Charité, Vivantes Kliniken Berlin
since 2013 development and optimization of energy controlling systems
Listed energy auditor (BAFA) and federal energy efficiency expert since 2015
Professional focus: Energy efficiency consulting for non-residential buildings and companies, corporate carbon footprint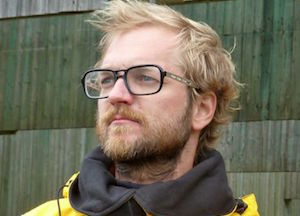 David Eitzinger, Manager
Trained industrial electrician and heavy current fitter, expert in electromobility

"Sustainability has always been an area of interest and has become the focus of activity during a three-year sailing trip around the world. Self-sufficient living, powered exclusively by wind and solar energy, led to ideas and developments that now benefit not only the advised company, but also our environment benefits."
The Project
The "Energy-Monitoring-Online Emonio" project was founded to create an energy meter that can be perfectly used in any energy efficiency project. The hurdles for precise measurements should be minimized for every energy consultant. Precise measurement results are crucial in order to develop effective measures to increase energy efficiency.
Sustainable energy production and use are the goal that can be better achieved with a perfect measuring device. Energy monitoring online - uncomplicated and precise. We had missed that in our own consulting projects and that was the goal of this development. Data is essential if you want to write a really acceptable result in the final report of the numerous funded and non-funded energy efficiency projects. The result of the collaboration is the Emonio P3.
We now supply our customers throughout Europe, West Africa, Asia and South America. Thank you for your trust.
The Team
The Berliner Energieinstitut has set itself the goal of developing solutions in the field of climate protection through research and project work. The core goal is the reduction of greenhouse gas emissions in accordance with the Kyoto Protocol of 1997 and the UN climate protection agreement of Paris 2015. To this end, we work in the field of energy efficiency from the corporate to the urban planning context. The Berliner Energieinstitut cooperates with scientific and educational institutions. The Berliner Energieinstitut carries out the legally required energy audits according to EDL-G according to DIN EN 16247 and offers energy efficiency advice for small and medium-sized companies, educational work and services relating to the topics of energy efficiency and climate protection.