Emonio P3 - 80
Emonio P3 complete with 3x 80A CTs (inner width: 10mm), safety patchcords, 3x magnetic adaptors, 1x alligator clip and transport case.
Ready for measurements up to 19.2kW per single phase.
The device comes with an internal memory of 8MB. When using a 15 minute interval to record the data in the internal .CSV-file this is sufficient for up to one year of measurements. If you plan to use more detailed logging (writing a dataset every few seconds), we recommend to add the memory extension X1 (below) to extend the memory to 16GB with the included SD card (we will install it for you).
| | |
| --- | --- |
| Power supply | Magnetic test tips and crocodile clamps on U1, U2, U3 and N, no additional power supply needed. |
| Diameter magnetic test tips | 6,6mm |
| Measurement range (voltage) | 240V against Neutral, 400V Phase-Phase |
| Operational range | 100-240 V (between Neutral and Phase 1) |
| Inputs | 3+1 for Voltage and Neutral, 3 Current |
| Measurement range 1, only CTs | 0.5A to 80A (max. cable width: 10mm) |
| Measurement range 2, Rogowski coils without integrator, 50mV/kA | 2A to 625A (Inner diameter: 25mm, 30mm, 50mm) |
| Measurement range 3, Rogowski coils without integrator, 50mV/kA | 2A to 1250A (Inner diameter: 100mm) |
| Measurement range 4, Rogowski coils without integrator, 105mV/kA | 3A to 4800A (Inner diameter: 150mm) |
| Input for current sensors | ±0,33V or ±0,5V |
| Accuracy | ± 1% for U, I, P, S, L and Q. All devices are calibrated and are shipped with a certificate. |
| Sample rate | ~24.000 samples/sec |
| Memory | 8MB flash memory or 16GB sdhc-card (non removable). The extension from 8MB to 16GB can be retrofitted at any time. See also: Emonio X1 adapter in the shop. |
| Consumption | 0,9W |
| Communication | internal and external WiFi, MQTT |
| Interface | 3 LEDs |
| Operational temperature | -5ºC to 60ºC |
| max. relative humidity | 85% |
| Size in mm (LxWxH) | 127,00 x 88,90 x 38,10mm |
| Weight (incl. cables and magnetic adapters, without current sensors) | 250g |
| Weight (incl. cables and magnetic adapters, with 80A current sensors) | 445g |
| Mounting options | Magnetic back side, 3mm grommet |
| Over current category | CAT III |
| Electromagnetic compatibility | Tested according to EMC guidelines (2014/30/EU) |
| Electrical safety | Tested according to LVD  (2014/35/EU) |
| Encryption | Default: TLS 1.2 |
You might also like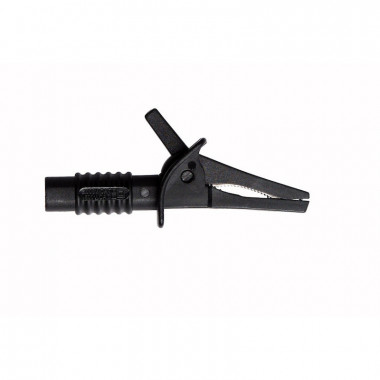 Buy now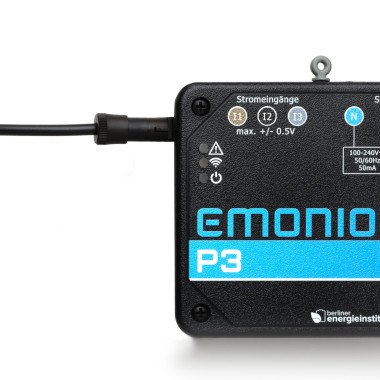 Buy now